California R-I tax rate to remain the same
Board also discussed upcoming bond issue, 2023-24 budget
by Garrett Fuller | August 23, 2023 at 4:00 a.m.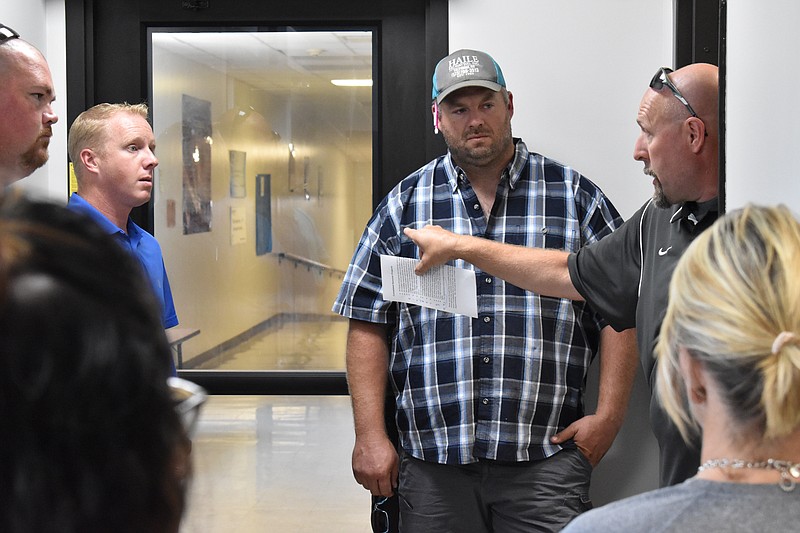 Democrat photo/Garrett Fuller — California R-I Assistant Superintendent Matt Abernathy, right, discusses the new secure-entry vestibule Aug. 16 at the elementary school during the Board of Education's tour throughout district facilities. Instead of utilizing the original main entrance, elementary school visitors will now enter through the vestibule, located to the right of the main entrance. The vestibule enhances security at the school by limiting guests' access to the rest of the building.
The California R-I Board of Education was chipper as it walked through district facilities to see completed upgrades Aug.
Print Headline: California R-I tax rate to remain the same
Sponsor Content