Historic High Point home being moved
by Garrett Fuller | September 6, 2023 at 4:00 a.m.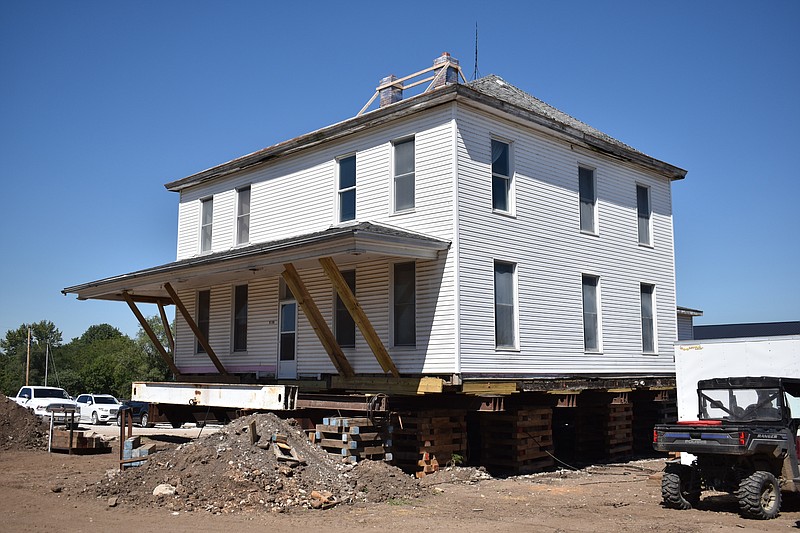 Democrat photo/Garrett Fuller — A two-story home that housed a Civil War captain, J.F. Tising's family and part of the Ramer family is seen lifted on blocks Saturday in High Point after being prepared for its upcoming move. Steve Ramer, owner, is moving the house Wednesday east of the High Point R-III School. However, instead of traveling eastward on Route C, they will head west before going north on High Point Road to move behind a row of homes until reaching its final resting spot. Once there, he intends to restore the home for vacation rentals.
Print Headline: Historic High Point home being moved
Sponsor Content