Frankie Wilder
November 23, 2022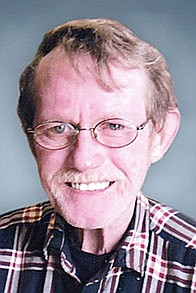 Frankie J. Wilder, 70, of California, Missouri, passed away peacefully on Friday, November 18, 2022 at Eldon Nursing and Rehab.
He was born in Des Moines, Iowa on July 26, 1952 to the late Jacob Colvin and Naomi Faye (Edwards) Wilder.
He was married to Rosa Mueller-Wilder and of this union had three wonderful children.
Frankie attended and graduated from the Jefferson City School System. He joined and proudly served the United States Marine Corp in 1968 and served during the Vietnam War. He later joined the United States Navy and served until 1975.
After his honorable discharge from the military, Frankie worked at a nuclear plant during its construction phase and served a short time as a guard at the Jefferson City Correctional Center. He spent the majority of his career working for the railroad, beginning as a track laborer and ending as a foreman after 23 years of dedicated work.
Frankie was a proud veteran and enjoyed spending time at the Eagles Club with his friends. He liked to be active and enjoyed walking. Most of all, he cherished the time he was able to spend with his children and grandkids. He will be deeply missed by those who love him.
He is survived by his children, Nicole, Naomi, and Seth (fiancée, Alyssa) Wilder; step-children, Sangria Mueller and LeeAnn McGowan; grandchildren, Kemper Allen, Tessa Fain, Kingston Wilder, Dustin Bruns, Damien Rotter, Mackenzie Rotter, and Caden Huff; and brothers, John (Kris) Wilder and Kerry (Joy) Wilder.
He was preceded in death by his parents, Jacob and Naomi; and two sisters, Barbara and Janice.
Friends and family will be received from 2:00 p.m. – 3:00 p.m. on Wednesday, November 23, 2022 at Houser-Millard Funeral Directors. A Funeral Service will begin at 3:00 p.m. with burial directly following at Riverview Cemetery, with military honors.
Expressions of sympathy may be made to Central Missouri Honor Flight.
Arrangements are under the direction of HOUSER-MILLARD Funeral Directors, 2613 West Main Street, Jefferson City, Missouri 65109 (573) 636-3838.
Condolences may be left online for the family at www.millardfamilychapels.com.