Bryan Landreth
March 15, 2023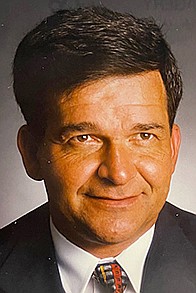 Bryan Thomas Landreth, 67, of Holts Summit, Mo., passed away Tuesday, March 7, 2023 at his residence, accompanied by his daughter and son-in-law.
He was born July 4, 1955 in San Diego, Calif., the son of Fred and Mary Lou (Wood) Landreth.
On June 22, 1985 in Tuscumbia, Mo., he was united in marriage to Sherrie (Rowland) Landreth, who preceded him in death on September 21, 2019.
Bryan attended Lebanon Baptist Church in McGirk, Mo. The last year of his life he greatly enjoyed spending time with his grandchildren. He spent most of his life caring for others. He greatly enjoyed working on projects around his house and traveling the world.
Survivors include: daughter, Jada Werdehausen (Ryan) of Holts Summit, Mo.; four grandchildren, Olivia, Scarlet, Everly and Sawyer Werdehausen; parents, Fred and Mary Landreth of Eldon, Mo.; siblings, Linda Vieira (Wayne) of Eldon, Mo.; Peggy Landreth of Daytona Beach, Fla.; Norman Landreth of Gravois Mills, Mo.; Judy Kirkweg (Jim) of Eldon, Mo.; John W. Landreth (Fang) of Seoul, South Korea; Cindy Lambeth (Doug) of Eldon, Mo.; and Melanie Johnston (Ryan) of Eldon, Mo.
Funeral services were held Friday, March 10, 2023 at Phillips Funeral Home of Eldon, Mo. with Brother Wayne Dinwiddie officiating. Burial followed at the Eldon City Cemetery.
Memorials in his name are suggested to St. Jude Children's Research Hospital.
Arrangements were under the direction and care of Phillips Funeral Home of Eldon, Mo.