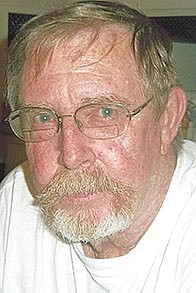 CONNELL
Carles "Carl" Connell, 80, of Jefferson City, Mo., passed away Wednesday, November 8, 2023, at his home in Jefferson City, Mo.
He was born on March 2, 1943 near Marion, Mo., the son of John Edward Connell and Eunice (Bailey) Connell, both of whom preceded him in death.
He was a graduate of Jamestown High School.
Carl was united in marriage on April 2, 1977 in Holts Summit, Mo. to Linda (Settle) Connell, who preceded him in death on March 13, 2010.
He was a surveyor for Central Missouri Professional Services and later worked for and retired with the City of Jefferson as a surveyor for 25 plus years.
Carl is survived by four sons, Bryan Connell (Sheila) of Jefferson City, Mo., Brian Pollock (Tesha) of Wameego, Kan., Marc Pollock (Luana) of Temple, Texas and Chris Connell (Rachael) of New Bloomfield, Mo.; brother, Herschel Connell of Columbia, Mo.; 10 grandchildren and six great-grandchildren.
Carl was preceded in death by his son, Travis Connell on February 19, 2016; two brothers, Billy and Roy Connell; and two sisters, Edna Mae Turner and Katherine Colvin.
The funeral service was held on Tuesday, November 14, 2023 at Bowlin-Cantriel Funeral Services of California, with Pastor Dennis Maxwell officiating. Burial was at New Hope Cemetery near Marion.
Memorials are suggested to the American Cancer Society or St. Jude Childrens Hospital, c/o the funeral home.
Arrangements are under the direction of Bowlin-Cantriel Funeral Services of California, Mo.
Published November 15, 2023