David Wininger
September 13, 2023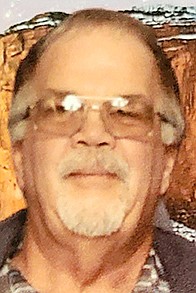 WININGER
David Allen Wininger, age 64, of Green Forest, Arkansas, passed away Saturday, December 10, 2022, in Green Forest.
David was born March 10, 1958, in Torrence, California to Roy Wininger and Shirley Eichor.
David spent most of his childhood in Gid, Arkansas and then Jefferson City, Missouri area.
David loved riding his Harley Davidson. He enjoyed cars, motorcycles, flea markets, music, camping, and traveling with his beloved wife Tracy.
He is survived by his wife Tracy Kimm Matlock Wininger of the home; son, Daniel Wininger and wife Rachel of California, Missouri; stepson, Joshua Farrar and Kimberly Gibson of Marble, Arkansas; stepdaughter, Hollie Sherwood of Newton, Iowa; grandchildren, David, Isaiah, Isaac, and Lilly Wininger; step grandchildren, Colton and Hunter Farrar, Ryan and Kyle Sanders, Arianna and Skylar Farrar; sister Twila Heitman and husband Hal of Menifee, California; brother, Darrell Wininger; first wif,e Lois Fares of Centertown, Missouri; as well as many other family and friends who will miss him greatly.
He was preceded in death by his parents, Roy Wininger and Shirley Eichor; son, David Allen Wininger Jr.; stepson, Justin Farrar; grandparents, Claude and Jean Peterson.
A Celebration of Life service will be held Saturday, September 16, at 1 p.m., at the High Point School, High Point, Mo. Graveside service will follow at 4 p.m. at Hawthorn Memorial Gardens, Jefferson City, Mo.
We'll be riding our motorcycles from the service to the graveside, please feel free to join us.