Jackie Siebert
September 13, 2023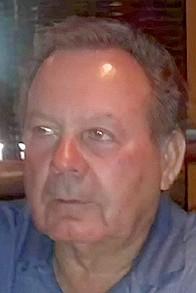 SIEBERT
Jackie Siebert, a beloved father, grandfather, brother, and friend, passed away peacefully on Saturday, September 9, 2023, in Jefferson City, Mo.
Born on February 13, 1943, in McGirk, Mo., to Jack and Maxine (Schenewerk) Siebert, Jackie was known for his selflessness, creativity, and kindness.
A proud product of his hometown, Jackie graduated from California High School in 1961. He was married on October 26, 1963, to Rosia Lee "Rosie" Goans.
Jackie was a member of Lebanon Baptist Church in McGirk. His work ethic was evident from a young age; he was part of the workforce that constructed I-70. Later, Jackie worked for Schell Construction before starting Siebert Concrete, where he devotedly worked alongside his sons and grandsons. His commitment to his work was a testament to his dedication, creativity, and resilience.
Jackie was a man of many passions. He had a deep love for cattle farming, a passion he nurtured throughout his life. Jackie was also a fan of sprint car racing, a sport that brought him great joy and excitement. His love for animals was profound and was reflected in the bond he shared with them. No matter how busy he was, Jackie always found time to spend with his friends at the local coffee shop, where he was known for his warm smile and engaging conversations.
Jackie was preceded in death by his parents, Jack and Maxine (Schenewerk) Siebert; his loving wife, Rose; and his cherished grandson, Cory.
His memory lives on in his sons, Brian Siebert (Debi) and Brent Siebert (Valarie), both of California, Mo.; his sister, Betty Browner of Russellville, Mo.; his grandsons, Josh and AJ; and a great-granddaughter, Parker. He also leaves behind a special friend, Julie K. Asher, who will miss him dearly.
Throughout his life, Jackie was a beacon of kindness and selflessness. His creativity was not just in his professional life but also in the way he approached challenges, always finding innovative ideas. Jackie was a pillar of the community, always ready to lend a helping hand to anyone in need. His storytelling and love for life will be sorely missed by all who knew him.
Jackie's legacy is not just in the concrete business he built and ran for 50 years but also in the lives he touched with his kindness and generosity. His lessons of hard work, love for family, and compassion for animals will continue to guide those who were fortunate enough to know him. Jackie Siebert was more than just a man; he was a role model, a mentor, and a friend. His memory will forever be etched in the hearts of those he left behind.
May we remember Jackie not with sorrow but with gratitude for having had the privilege of knowing such a remarkable man. His life was a testament to the fact that one can be both strong and kind, creative and practical, a hard worker, and a loving family man. As we bid him farewell, let us honor his memory by living out the values he held dear: kindness, creativity, and selflessness. Rest in peace, Jackie Siebert, your spirit lives on.
Visitation will be Wednesday, September 13, 2023, from 4-8 p.m. at Windmill Ridge Funeral Service.
Funeral Service will be at 10 a.m. on Thursday, September 14, 2023, with Rev. Ken Mathes officiating at Windmill Ridge Funeral Service. Interment will follow at California Masonic Cemetery. Memorials are suggested to the Teresa Porter Kitten and Cat Rescue, c/o the funeral home.
Online messages to the family may be contributed at www.windmillridgefuneralservice.com.