Karen Sisco
September 13, 2023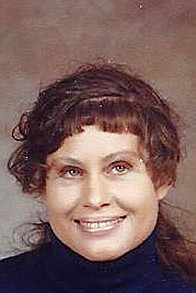 SISCO
Karen Roi Sisco, 78, of California, Mo., passed away on Monday, September 4, 2023 at her home.
She was born on September 9, 1944 in Glendale, Calif., the daughter of Kenneth Hebert and Margaret (Coleman) Reynolds, both whom preceded her in death.
Karen was a graduate of Lee's Summit High School. She attended as a nurse for the Red Cross for a few years. She was also a member of Unity Church.
Karen enjoyed collecting dolls, watching birds, stuffed animals, blankets, western shows and movies, horror movies, loved candy and enjoyed her makeup as well.
She is survived by her son, Shannan Sisco and wife Tana of California, Mo.
Funeral services were held on Friday, September 8, 2023 at Bowlin-Cantriel Funeral Services, California, with Bro. Roy Barnard officiating. Interment was at the California City Cemetery.
Arrangements were under the direction of Bowlin-Cantriel Funeral Services in California, Mo.